Usher in Las Vegas | Epic Night by Westgate Events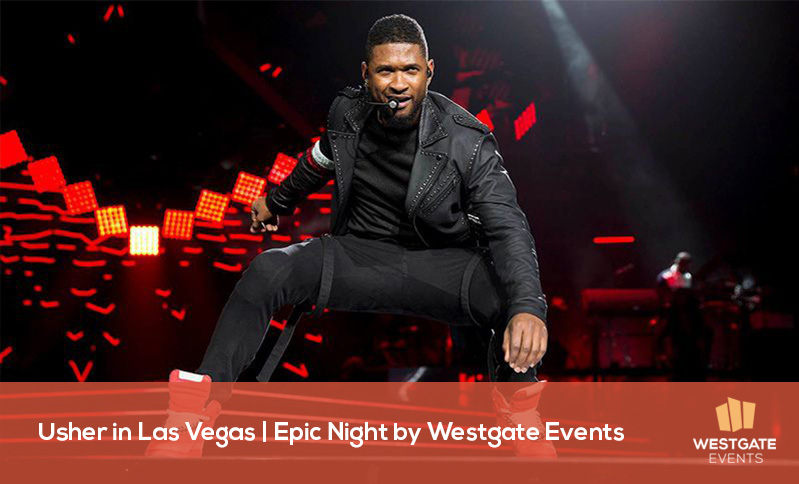 Usher in Las Vegas
Take on Vegas by experiencing the mega-superstar Usher in Las Vegas—an absolute must-see. Usher's shows are always known to be LEGENDARY and IMMERSIVE.  So, Westgate Events is happy to announce that the Usher: My Way the Vegas Residency has added more dates to extend until October 2023! These legendary immersive concerts take place at the Park MGM. Westgate Events, as always, has a way to elevate this experience for you! You will be pleased to know that we offer Usher VIP packages. These exclusive Vegas-only packages include a VIP welcome party, dinner, DJ, tickets, drinks & more! Keep scrolling to learn more about this special event and other concert tips!
Introduction to Usher
To start, Usher is one of the most iconic stars in the music industry. At 18 years old, he was a multi-platinum-selling artist. Now, he is a successful business mogul. Usher has  dipped his toes into everything. With over 150 million records sold worldwide and countless awards, Usher has created his mark on this world as influential R&B artist. He has also mentored iconic artists like Justin Bieber! He discovered Justin Bieber, and helped pioneer his career. To summarize, Usher is an inspiration to many and will continue to show why he is a leader in the music industry even after 25 years!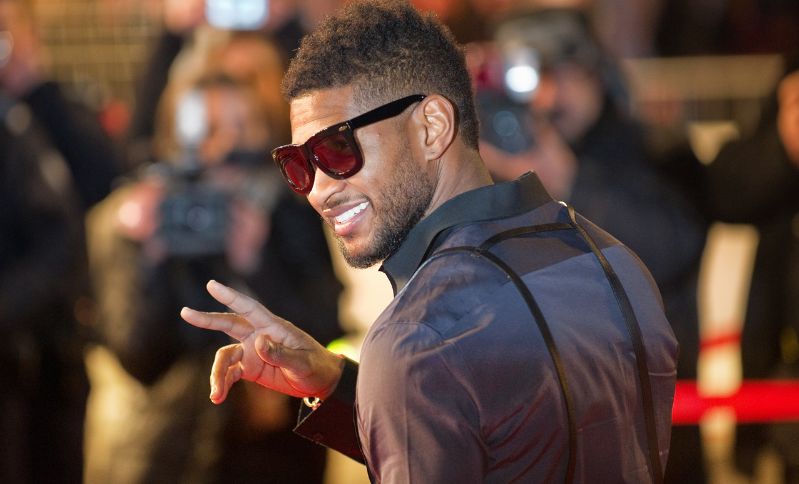 Usher Vegas Residency & Concert
Undoubtedly, Usher is one of the most iconic R&B singers in history, so fans are in for an unforgettable experience. Thousands have come to Vegas from around the globe to watch Usher at The Dolby Theater at Park MGM. To emphasize, Usher's shows are always immersive, and this concert is known to be super interactive. Fans are bound to be floored with his unique visuals and exciting stages.  Even at 5,200 seats, guests will get an up-close and personal experience.
When is Usher performing at the Dolby Live at Park MGM?
Usher is performing Wednesdays, Fridays, and Saturday nights from March 3 to July 15. New residency shows have also been added for the month of October 2023!
A complete calendar featuring all tour dates, show start times, and links to buy tickets can be found here.
What Time Does Usher's Vegas Show Start?
Concerts are back-to-back at 9 pm and 11 pm. To add, if the show starts at 9 pm, Usher is usually on stage by 9:30. All in all, we highly suggest being at your seats by 9:30 to avoid missing the show.
What Songs Does Usher Perform?
• My Way
• She Came to Give It to You
• Caught Up
• U Don't Have to Call
• Love in This Club
• There Goes My Baby
• Don't Waste My Time
• I Don't Mind
• Bad Girl
• Good Kisser
• My Boo
• U Remind Me
• You Make Me Wanna…
• Burn
• Climax
• Confessions
• OMG
• Yeah!
• Without You
Usher in Las Vegas Concert Recap
To add to the excitement, one prior surprise performance on Usher's Vegas residency was Tevin Campbell! Because this is a new show, Usher is bound to mix it up and sing one of his latest hits!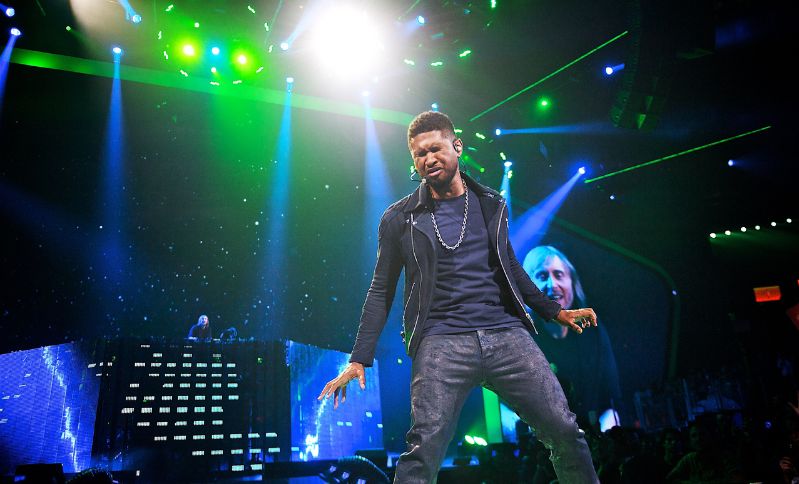 Usher in Las Vegas, Pre-Concert Activities
Are you looking for fun things to do in Vegas pre-concert? We highly recommend our Usher My Way event package. We know Vegas is packed with things to do, and you are bound to get overwhelmed. Well, we did all the heavy lifting! To start off, we throw a Welcome party for you with a decadent dinner, fun drinks, and a talented DJ. Additionally, a 3-night stay at Westgate Las Vegas Resort & Casino is included in your package. Westgate Events also transfers you to and from the Usher concert. We've got you covered for only $649 per couple. So no need to worry about planning pre-concert activities. We got a fun evening planned just for you!
What to wear to a Vegas residency show?
We recommend you wear something that fits a restaurant, the show, and whatever you plan after for Vegas shows. Just like on Broadway, most people in Vegas dress in cocktail wear. We also recommend carrying extra shoes to transition from the restaurant to the concert to be comfortable!
How old was Usher when "My Way" came out?
Usher was 18 Years Old when "My Way" came out. Usher released "My Way" 25 years ago today. And it was his first multi-platinum album. Usher's iconic "My Way" crowned him as R&B royalty.
When is Usher's new album coming out?
Usher plans to release his album later in 2023, and it is currently TBA.
All in all, we know that seeing one of the world's most recognized acts in the flesh should be remembered for a lifetime. That's why we have crafted an event package to ensure guests have an incredible time and leave with nothing but smiles and fond memories. With the truly remarkable range of benefits that come with the box, you can be sure to enjoy a first-class experience from start to finish.
To reiterate, this incredible package includes a welcome party, dinner, drinks, DJ, VIP check-in, 3 nights at Westgate Las Vegas Resort & Casino, Late Checkout, transportation to and from the Usher concert, and 2 tickets to Usher in Vegas.
So, come elevate your Usher in Vegas experience! You will not regret it!
---
Check Out Our Other Fun Blogs!
Date Night In Orlando 2023 Guide
Have The Best Spring Break At Treasure Cove Water Park
Adults Only Days at Disney World: A Cool Idea Thats Just a Dream
Unique Things To Do In Orlando Other Than Disney
Romantic Things To Do In Gatlinburg TN For Adults
The Best Rides at Dollywood | Your Insider Guide
Usher In Las Vegas an Epic Night by Westgate Events
The Epic Drake & 21 Savage Concert: What To Expect
The Ultimate Guide To Las Vegas Concerts & Shows